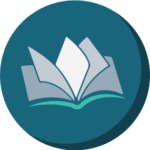 The main functions of the Department of content development are:
Development of educational and methodological literature for more effective organization of education for children with special educational needs.
Submitting suggestions to create didactic materials and accessories that contribute to effective learning.
Provision with suggestions and with professional conclusion about content materials, didactic games sent for discussion, which are developed by specialists of the Center, Regional Pedagogical-Psychological Support Centers (hereinafter referred to as RPPSC) or other structures.
Adapting teaching aids and supplementary materials for students with special educational needs.
Determination of the pilot (trial) stage of the developed materials, execution, development of questionnaires, provision with contacts.
Ensuring ongoing cooperation with the educational institution or institutions intended for the implementation of the pilot (trial) phase.
Conducting research, monitoring and analysis on content materials and the process of developing accessories.
Studying of content developed by the RPPSC and providing with professional point of view.
Cooperation with authors and co-authors of textbooks, curricula and standards of general education subjects.
Coverage of the developed material (materials) through seminars, meetings, discussions, videos.
Planning and organizing regular meetings with teachers, assistants and RPPSC specialists.
Organization of meetings with parents of children with special educational needs, about proposals and observations identified by them, regarding the availability and adaptation of educational material.
Organization of regular meetings and discussions with specialists of the field, with people and representatives of organizations with advanced teaching experience.
Collaboration with the Department of training and methodological support of the Center for developing the inclusion of various materials in training courses.