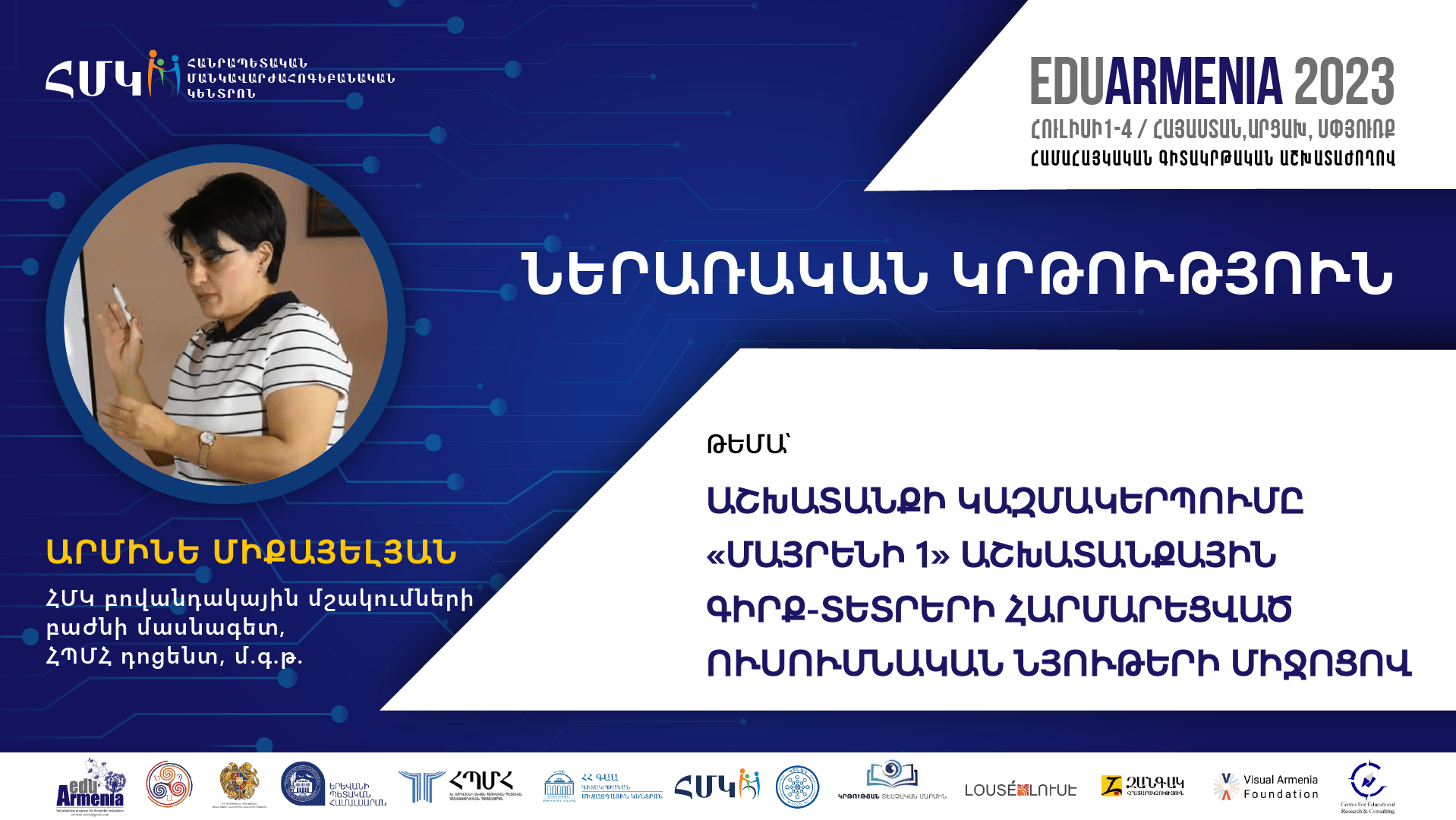 ARMINE MIKAYELYAN
Specialist of RPPC Content Development Department, Candidate of Pedagogical Sciences, Associate Professor/Chair of Mother Tongue and Its Teaching Methodology of ASPU

Armine has more than 30 years of experience. She deals with the issues of "Native language" teaching for children with SEN. She is the author of about 30 scientific publications, and participated in more than 25 training courses and scientific workshops.
Report topic: "Work organization with the help of the adapted educational materials of "Native Language 1″ workbook".
To meet the educational needs of children with SEN, it is important to develop adapted educational materials and methodological guidelines. In this context, the creation of "Native 1" workbook is a very important step. The report presents the specifics of the teaching process with adapted educational materials.