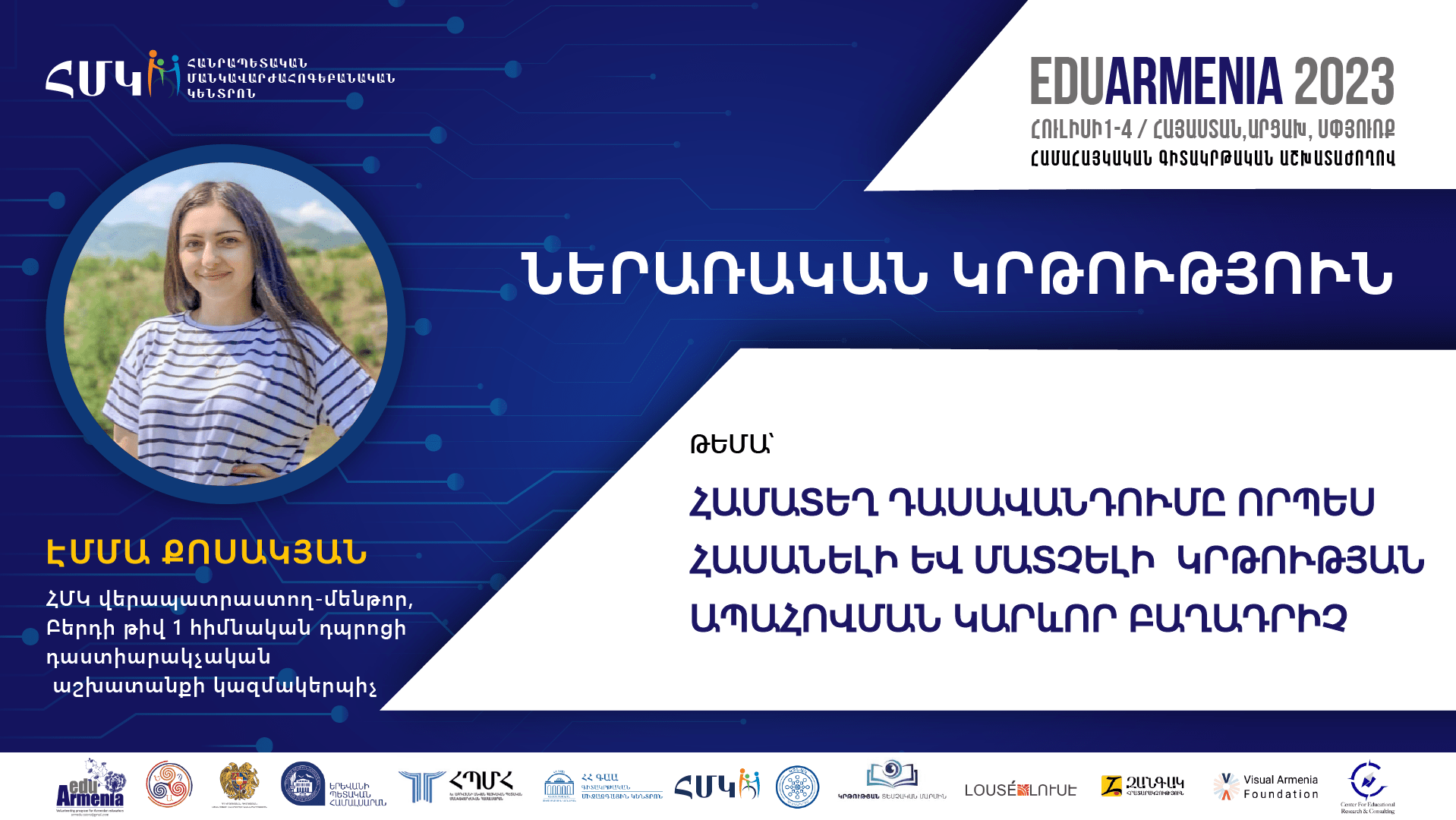 EMMA QOSAKYAN
Trainer – mentor of the Republican Pedagogical-Psychological Center, manager of educational work of Berd primary school N 1, psychologist
E. Kosakyan worked as a psychologist at the "Bridge of Hope" NGO. She participated in various training courses. her work was included in the top ten in the "Challenge for Young Psychologists and Social Workers" essay competition organized by the Armenian Red Cross Society. Additionally, she was involved in the committee evaluating the conformity of MoESCS textbooks as a psychologist.
Report topic: "Co-teaching as an important component of providing accessible education"
Co-teaching is an important component of creating conditions for effective learning. Encouraging the child's individuality based on the discovery of their strengths is aimed at helping each teacher and student to find their strengths, and develop them, thus contributing to their personal growth. The topic is emphasizing the idea of "if you are like everyone else, then you are not like yourself".